I spent nearly ten years living out of boxes and suitcases while I studied and traveled the world, moving from one temporary "home" to another. I know how important it is to have a place to call your own, where you can paint the walls, hang your pictures and enjoy knowing it is yours.
I received my undergraduate degree from the University of Guelph which is where I first fell in love with the campus and then the rest of the city. The diversity of the people and the abundance of culture is incredible. Although I loved Guelph, I chose to move to Europe to complete my undergraduate degree and spent nearly three years living in Scotland and traveling through Europe. I came back to Canada to pursue my Master's Degree at the Royal Military College of Canada in Kingston. The old feeling of the limestone, and the charm of an active downtown reminded me a lot of Guelph and it wasn't long before I came back to live in the area. After seeing the world and having my choice of places to live, I've chosen to make this wonderful area my home.
Now that I've been able to find such a wonderful place to call home, I love being able to help others find a little piece of this city to call their own. While every real estate transaction is exciting for both me and my clients, I especially like working with first time homebuyers. I love being able to teach new comers about the home buying process in a way that makes them feel comfortable and confident making an offer when they find the right home.
Years of competitive coaching and my strong desire to help people has given me a different perspective when working with clients. I want you to know that we are in this together! I invest myself in my clients and do everything I can to make sure everything is done properly behind the scenes: making sure your home is marketed properly to reach the ideal audience and getting maximum exposure; finding you properties before they are listed on MLS so you can get the first crack at your potential dream home; finding out what is important to you and why so that I don't waste your limited time. By educating you and taking the time to bring you homes and/or buyers I know you will think are worthwhile, you will feel comfortable and confident making a decision when the time comes.
Patience
Buying or selling your home is a huge decision and you have to feel comfortable emotionally and financially. This often means that through the process, priorities, timelines and ideas change. If it takes a week or a year I will be there with you and help you to make informed and educated decisions that you will feel confident about.
Honesty
It is true that knowledge is power and I want you to feel confident and empowered. I will always make sure you know the facts, especially when there are things that you may not want to hear.
Respect
I am a dedicated professional who treats clients and colleagues with respect. Building relationships based on mutual trust and respect will always lead to productive and long-lasting involvement with people you enjoy working with.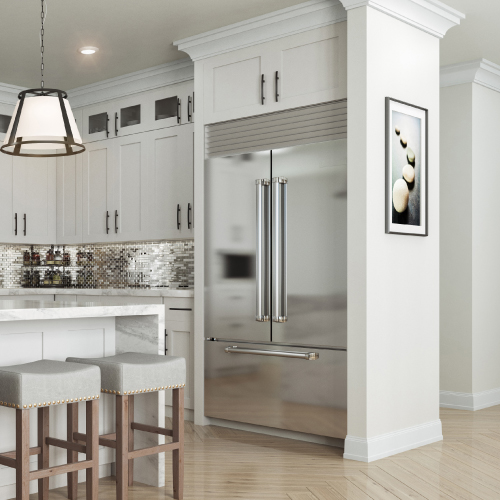 NORTH RIDGE