Hi there! I'm Kirsten Yang and here's a bit about me:
I grew up in Owen Sound, a harbour-front town on Georgian Bay where community and the four-season recreational lifestyle flourish. From the Salmon Spectacular and the Summerfolk Music Festival to the Festival of Northern Lights, this little gem in the heart of Grey County boasts year-round activities that bring people together from all over the world. I spent much of my childhood out on the crystal waters, along the sandy shores of Sauble Beach, sitting around campfires in the country, lounging the local cafés, and hiking the escarpment. This small town fostered the adventurer in me, eventually leading me to become a globetrotter and nomad at heart. My passion for food, culture and adventure has now taken me coast to coast of North and Central America, the Caribbean, and Europe, leading me to a love of coffee and language and a profound understanding of people. I moved to Waterloo Region in 2019, became a homeowner in Kitchener and started a family. I continue to learn and love more about this area every day and am proud to plant my feet and call it home. I'm always out exploring so you may just see me on the street or at the next big event. I'm also always looking for recommendations on places to visit, things to see, and where to find a great cup of coffee, so drop me a line anytime!
Nearly two decades of travel and six years of intensive study at the University of Ottawa and Brock University led me to a Masters Degree in Linguistics, specializing in the neural and psychological connections between language and the brain. This deeper understanding of how the brain processes language, how people use language in various contexts and cultures, and what language use reveals about a person's thinking has greatly refined my communication and negotiation skills, an essential asset to you!
I have 18 years of experience in various service, administrative, and hospitality roles with 10 years in management. Having an entrepreneurial mindset and wanting to work with people to build and achieve the lifestyle they're after is what finally drove me into real estate. I recently spent some time working at a financial services firm here in Kitchener, learning about financial planning, retirement & succession planning, the First Time Homebuyer's Plan (HBP), diverse investment options, as well as concepts (and misconceptions) around financial freedom and wealth. The knowledge I gained here has been invaluable in helping me to better assist and guide buyers, sellers, and investors alike in their real estate journeys. I genuinely enjoy learning about people and adding value to their lives, which has led to incredible relationships and a very rewarding career.
Whether you're interested in getting into the market for the first time or you're a seasoned homeowner looking for a change, the process of buying or selling can be daunting. My commitment to you is to sit down and take the time to understand your goals, to work with you to build a plan, and to make your journey easier and more enjoyable. There are often many professionals involved in a real estate transaction, from lawyers and mortgage agents to home inspectors and financial planners, and I work closely with each of them to offer you personalized service from start to finish.
Authenticity
Relationships thrive when built on honest and sincere interactions. I absolutely love talking with someone who is truly genuine, and strive to bring that authenticity to every relationship, both personally and professionally, while serving you with the highest level of integrity.
Education
I sincerely believe in the power of ongoing learning. We must continue to learn so that we can grow, and we must continue to grow to become the best version of ourselves. I pride myself on being an educated professional and resource. You would want your lawyer to understand the law and your doctor to know the ins and outs of medicine. Real estate should not be any different. From studying market trends to attending workshops and seminars, I am committed to being a competent agent by keeping my mind and skillset sharp and forever expanding my knowledge of the industry.
Networking
This is one of my favourites! Coffee and conversation - what could be better? I am continually engaging people within the community to add competent professionals to my network so that I can provide you with a list of referrals that you can rely on. My goal here is to add value to my services by doing the legwork for you in finding the best in the business so that you can feel confident throughout the entire real estate process.
Three Things to Know About Me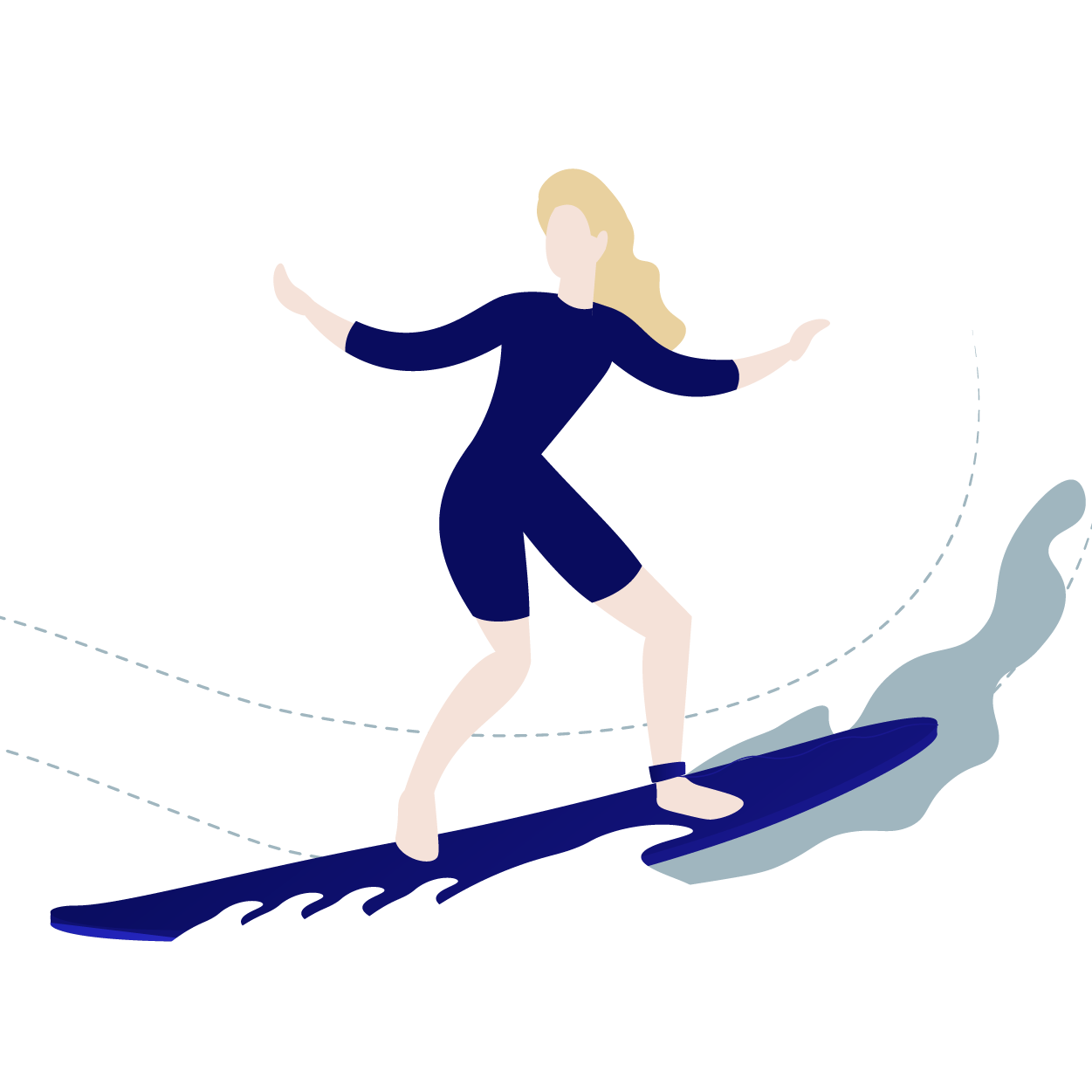 I Love the Water!
If there's a body of water around, I'll be the first one in it! Surfing, swimming, sailing…I will find any excuse to get out to the lakes or up to the cottage. All winter I dream of the beaches in Tofino, B.C., and all summer I live in a bathing suit because you just never know.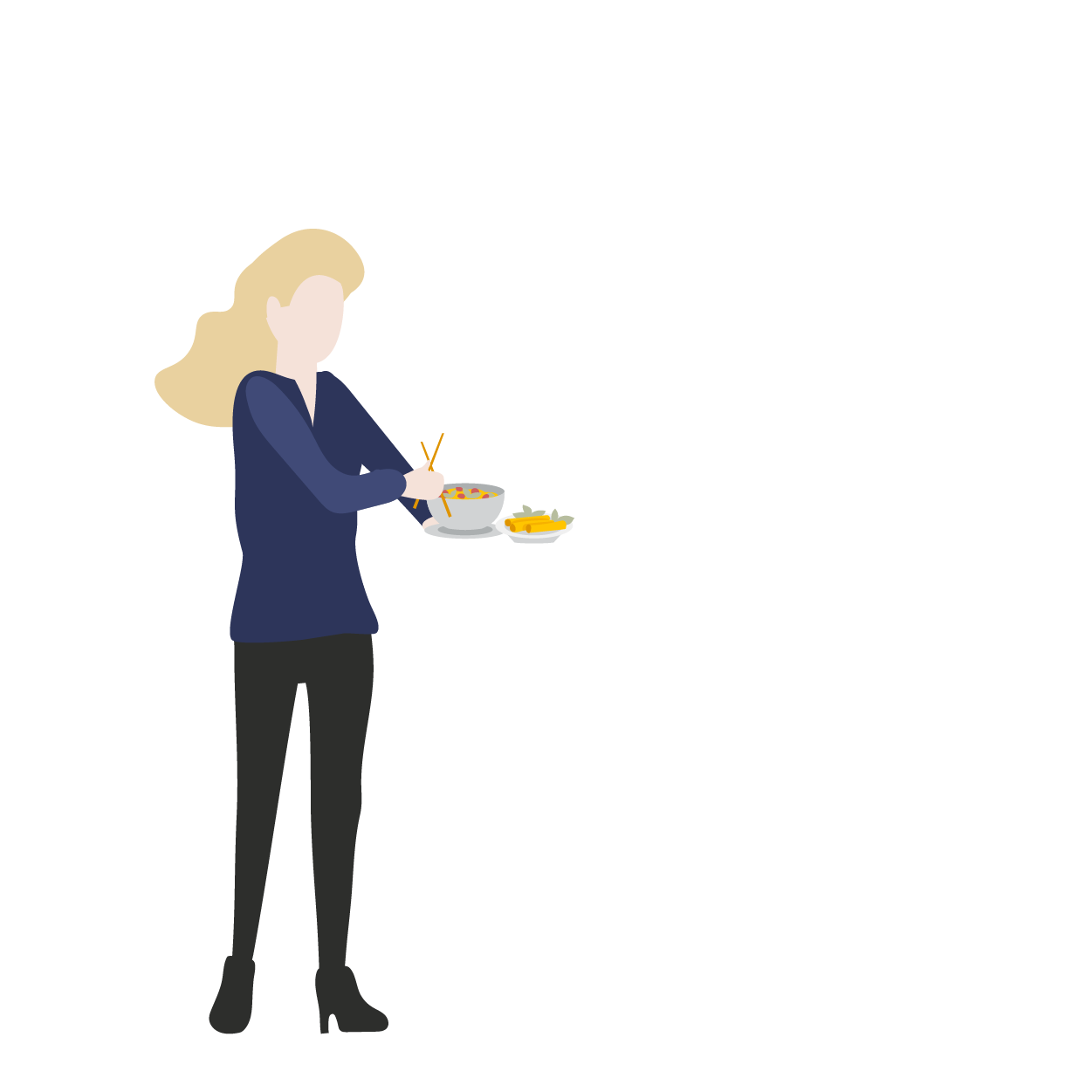 Foodie Nomad
I love to experience new foods and spoil my tastebuds, and nothing pairs better with that than living like a local in different parts of the world. I'm currently planning a 'foodie trek' across Japan and South Korea and on a search for the world's smoothest espresso.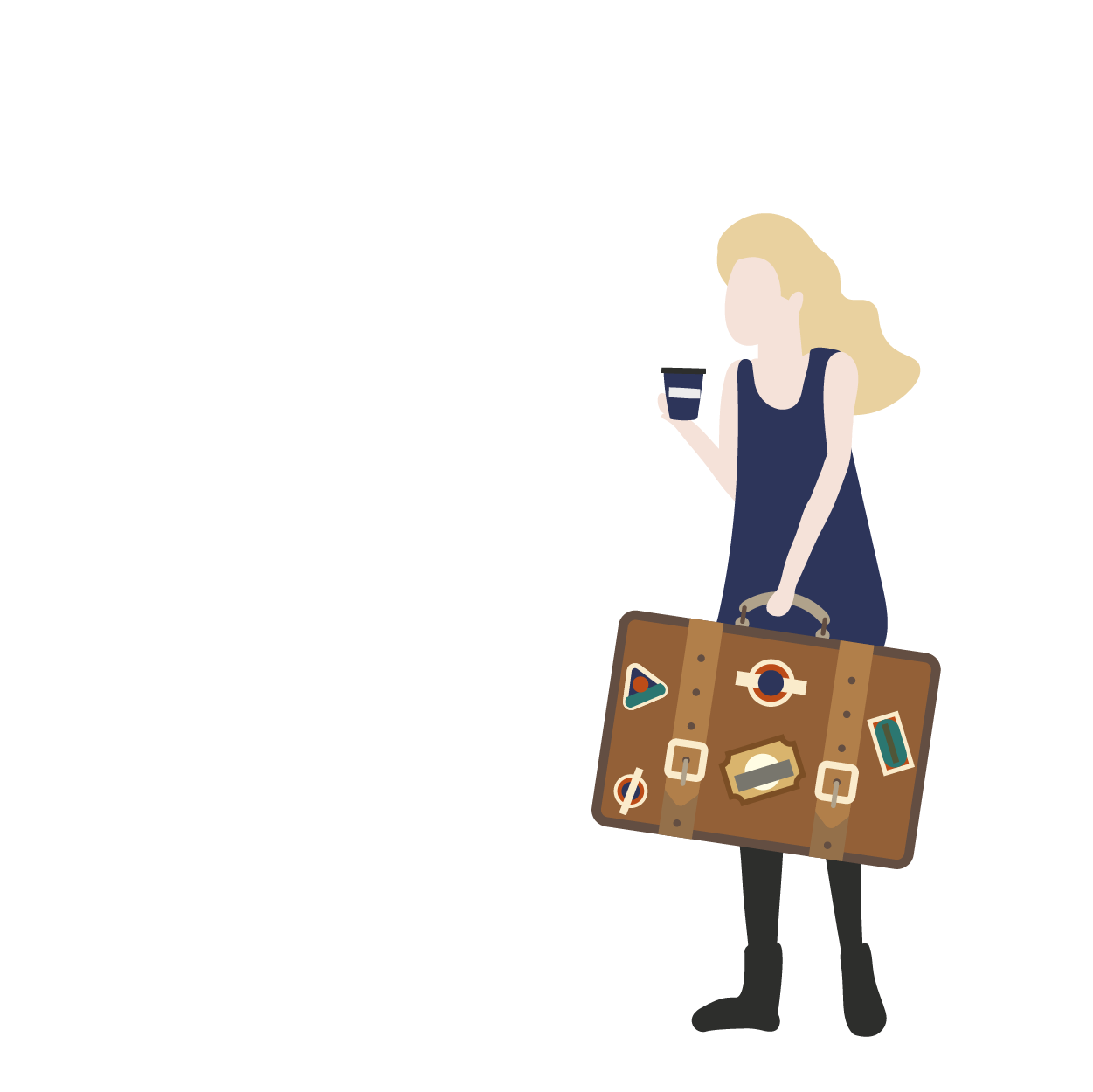 Wanderlust
Climbing Mount Kilimanjaro. Sailing in Bora Bora. Digging for dinosaur fossils in Croatia. Building a school in Madagascar. Farming cocoa in Ghana. My list of adventures is endless. While I love board games and good books on a rainy day, I'm just as happy to slap on some wellies and go see the world.