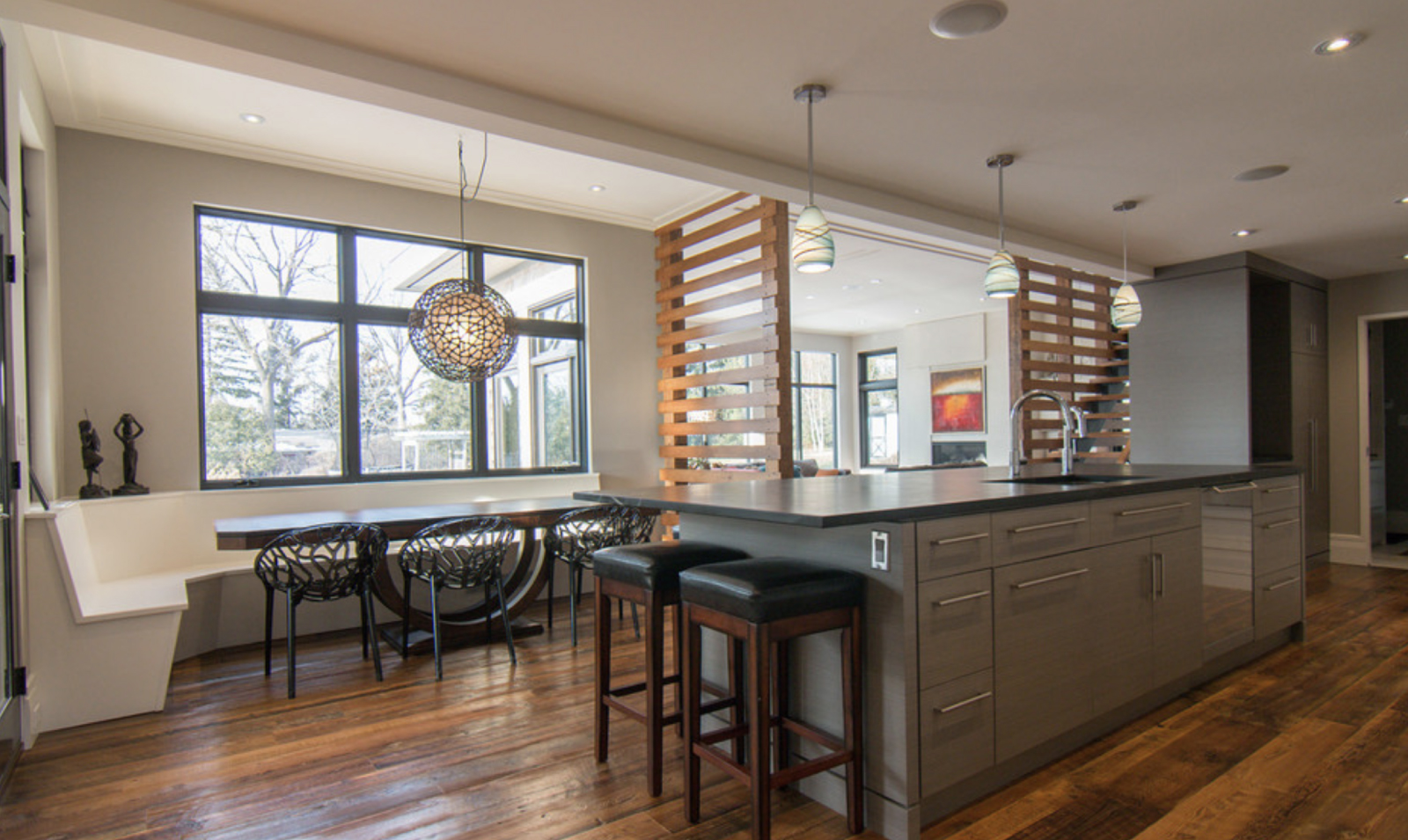 Centrix Building Group
Unmatched Craftsmanship
Looking to design and build a custom home or renovate your new purchase? Let us introduce you to Centrix Building Group, one of Guelph's finest project management firms! With over 35 years experience they have the skills, knowledge and the right team to help you get your design/build or renovation project off the ground and bring it to completion on time and on budget.
Areas of Expertise:
Industry Knowledge
Whether you're remodelling a kitchen or breaking ground on a vacant lot, CBG's full service approach will cover every aspect of your project. They have the contacts, know-how and management experience to help you achieve your vision while maximizing the value and efficient use of your time and dollars.

Client Service & Communication
As in so many aspects of good business, communication is paramount. As a client you'll appreciate the benefits of a job done right the first time while Centrix Building Group coordinates all aspects of your production team, from Owners and designers to trades, suppliers and consultants. The exceptional level of dedication and care that they provide before, during and well after project completion will ensure that every detail of your project will meet the highest standards.
What Centrix Provides:
Just like TrilliumWest, Centrix Building Group concentrates on providing unbeatable full service to their clientele. Here's just a short list of what you can expect:
Dedication to helping you achieve your vision
Advice and expertise to help you make educated decisions on where to best spend your time and hard earned dollar
Availability and open lines of communication to ensure you're well informed of progress and timelines
Expert craftsmanship and personal care
Commitment to excellence and getting you the best results