RealPro Homes
It's All About Those Finishes.
RealPro Homes brings a special combination of tradition, quality and style to the Guelph marketplace. Carefully designed exteriors and high-end interior finishes are the hallmarks of the way RealPro designs and builds their homes.
It all starts with careful design. With the interiors, they spend countless hours with architects, interior designers and industry consultants to ensure that the layouts are truly meant for living. Every little detail of every room is carefully addressed, and the end result is a superior space each and every time. The exteriors always have an 'upscale look and feel' and some definite influence from the GTA. Brick and stone adorn the exterior and unique rooflines and features always add to the curb appeal.
Now, let's talk the pretty parts. RealPro takes their homes to the next level, far surpassing accepted industry standards. Included finishes like 9 foot ceilings, hardwood floors, hardwood stairs, granite counters, and their signature ceiling details. What would be thousands of dollars in upgrades elsewhere, is simply part of every RealPro home. Pick your colours, not your upgrades.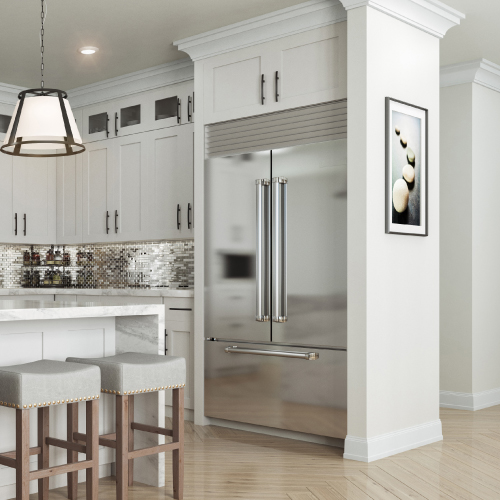 NORTH RIDGE