Walking Score

62
Transit Score

41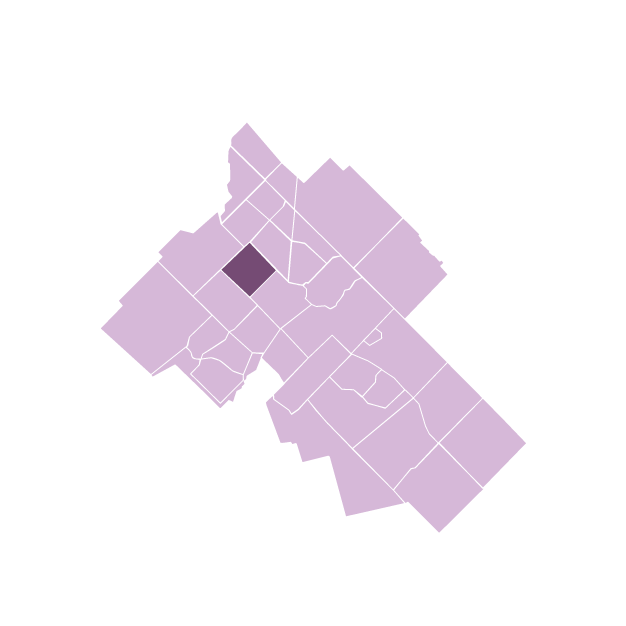 When you think of traditional Guelph housing, no other neighbourhood jumps to the forefront of your mind than Exhibition Park. Streets radiate beautifully from the epicentre and the true heart of the area - the park itself. Century old trees tower down on the residents and man-made structures below, creating a feeling that is truly special and unique to Guelph. Regardless of the season, no other part of the city showcases our true local living experience quite like Exhibition Park.
With many homes dating back to the mid-19th century, the mix of architecture tells a story unto itself. It's a literal walk through time from one street to the next, appreciating the various styles of the time and noting the unique characteristics of construction from each period. Massive sprawling estates, traditional early-20th century two-storeys, Ontario stone cottages and newer in-fill properties, making valiant attempts at a seamless blend into the street scape, all exist in perfect harmony.
Exhibition Park itself provides the ideal urban escape for all ages. Hastings field, tennis courts, an arena, rugby/football pitch, meandering pathways and an always well-attended playground all work to ensure a perfect afternoon in the park. Summer evenings are usually filled with family picnics, ultimate frisbee games and couples young and old, all enjoying their own piece of perfection in downtown Guelph.
Housing values in the neighbourhood continue to skyrocket as the demand for core city properties increases each and every year. Often considered the single best investment neighbourhood in the city, recent years have done nothing to disprove this theory. Over the past decade, we have witnessed a substantial number of in-fill construction and large scale renovation projects as many purchasers attempt to make their own mark in the area. This trend is likely to gain more and more momentum as many younger families make the easy decision to return to the heart of the city.
Living the Exhibition Park lifestyle comes with a substantial price tag, but you would struggle to find a resident who doesn't feel that their personal investment is worth every penny.
MEDIAN
Sale Price
Detached

$857,500
Semi-Detached

N/A
Town/Link

N/A
Condo

N/A
Annual:
New Inventory & Sold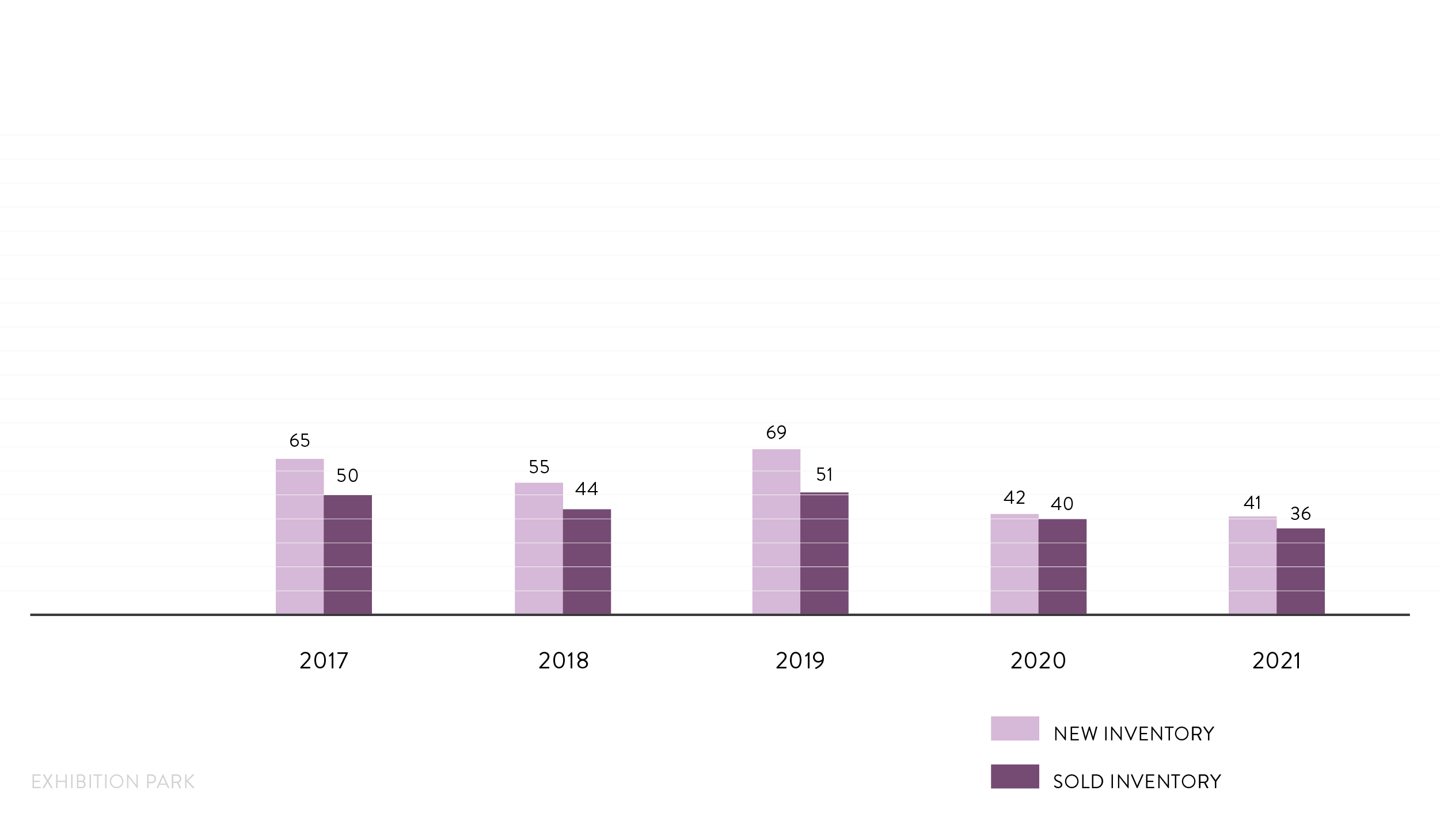 Median Days On Market

7
Total New Listings

41
Low Sale Price

$580,000
High Sale Price

$2,300,000
Trending:
Median Detached Sale Price