Walking Score

47
Transit Score

54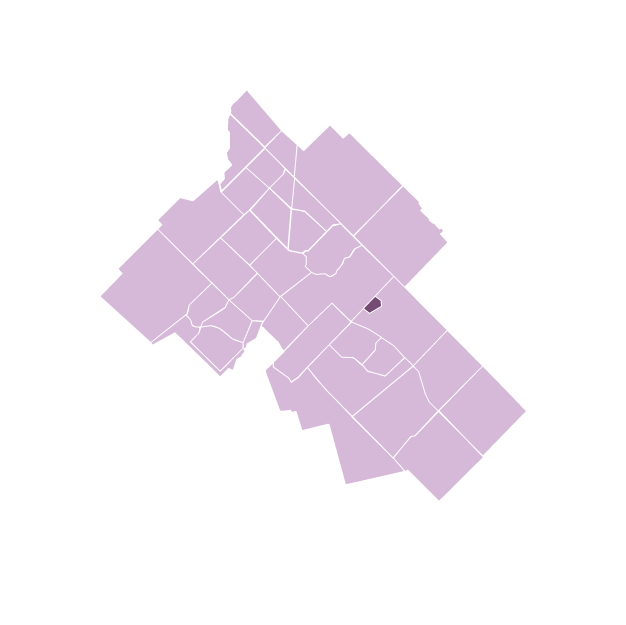 Guelph is fortunate to have a life style community as prestigious, well planned and immaculately maintained as The Village By The Arboretum, or VBA as it is affectionately referred to locally. Right sized bungalows, street level townhomes, and a series of luxurious condominium buildings provide variety in living and lifestyle choice. Situated on 112 acres, and sitting adjacent to a further 500 acres of University owned Arboretum land, the VBA truly has the ideal retirement location and is currently home to some 850 residents. The entire property sits on leased land to the University of Guelph and a monthly maintenance fee covers all of your exterior maintenance, amenity spaces and common areas.
The housing selection is as unique as the neighbourhood itself. Resale bungalows range any where from 1,050 square feet to, in rare occasions, over 2,000 square feet in main floor living space. Construction primarily in the mid to late 1990's with finishes ranging from builder basic original to high end elaborate custom detailing. Backyard spaces are typically a deck with well manicured and mature common spaces behind.
The mid-rise condominium buildings start around 1,000 square feet for a 1 bedroom unit and are offered as large as 1,600 square feet for some 2-bedroom units. The buildings are clustered towards the north side of the Village, adjacent to medical facility, ponds and protected lands. Common areas are luxuriously finished with beautiful wainscoting, designer lighting, sophisticated decor and grand open spaces. Large balconies and patios overlooking ponds, open spaces and the kilometres of treed land in the distance are the perfect exterior compliment to these beautifully designed buildings.
The property has a variety of unique areas carefully designed to promote a healthy lifestyle. Three large ponds with level walking trails and benches to enjoy views of the natural stone waterfalls are an ideal place to enjoy an afternoon stroll. From organized programs to an indoor pool, the 43,000 square foot Village Centre has everything you could ever want. Surrounded by the beautiful Zen Garden, just walking around the building is a treat in itself. If you feel like being a little more active, tennis and shuffleboard courts, and even a putting green are at your disposal. The Village Medical Clinic provides an easy to walk to facility for appointments.
If you are searching for the perfect down-sizing property where you can leave the property upkeep to someone else and head South for the winter, or North for the summer, there is no better option in Guelph.
The Village By The Arboretum will leave no compromise to your lifestyle and add a richness to your social scene that can not be found anywhere else.
MEDIAN
Sale Price
Detached

$958,450
Semi-Detached

$737,500
Town/Link

N/A
Condo

$849,500
Annual:
New Inventory & Sold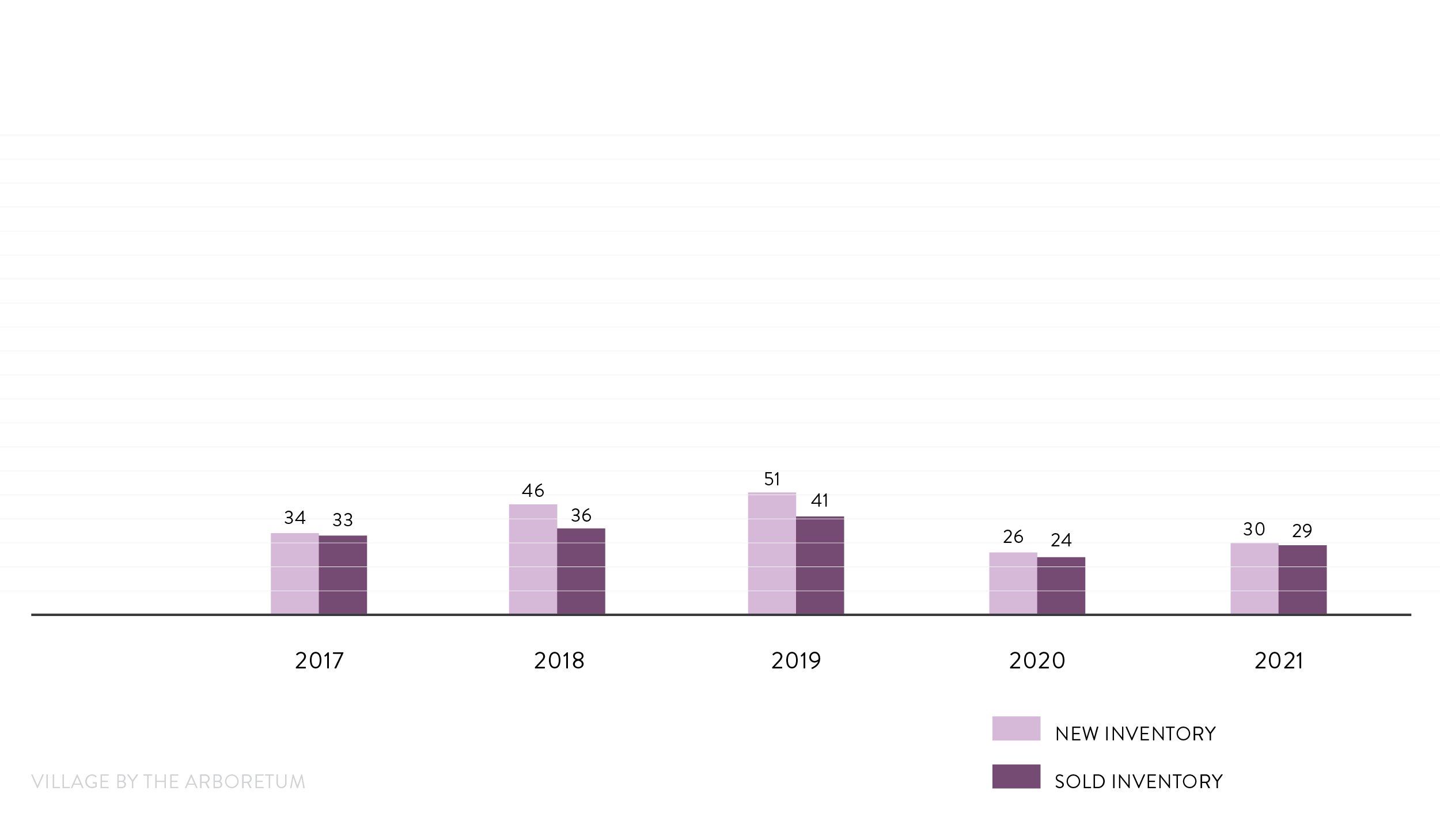 Median Days On Market

7
Total New Listings

30
Low Sale Price

$575,000
High Sale Price

$1,860,000
Trending:
Median Detached Sale Price