Walking Score

65
Transit Score

37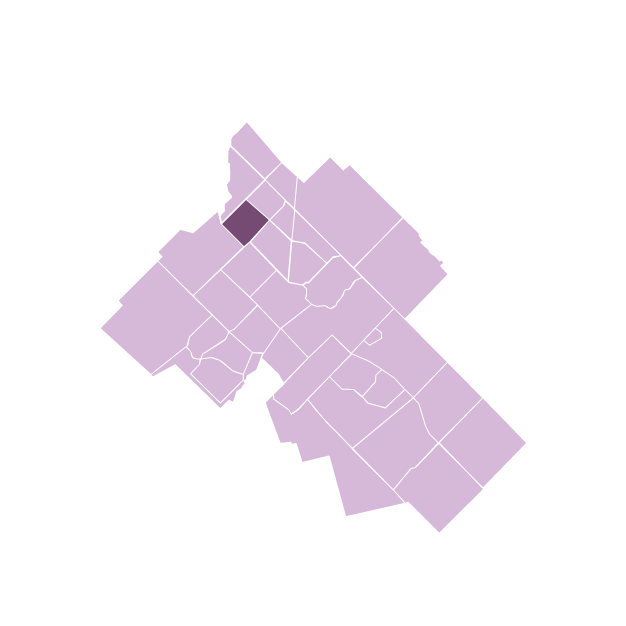 No other neighbourhood in Guelph delivers with the consistency of Riverside Park. The always generous lot sizes, the perpetually well manicured landscapes, and the ever reliable investment into this core area. With its peaceful location north of downtown and on the embankment of the Speed River, Riverside Park will always be a neighbourhood of the highest demand in Guelph.
Riverside Park is all about the bungalow. Although storey-and-a-half, two-storey and split-level plans exist, the vast majority of homes are designed for single floor living. From smaller 1,000 square feet plans all the way up to 3,000+ square foot designs, the neighbourhood is truly remarkable with its consistency in providing a bungalow on a large and mature lot. Property sizes are massive when compared with adjacent neighbourhoods to the south, providing a spacious and private feel from one street to the next.
The latest trend in Riverside Park is the large-scale renovation project. Simple renovations and additions have forever been a practice in the area, but within the past decade families are rediscovering the district and choosing to place significant investments into their properties. Huge additions and even complete tear-down and reconstruction projects can be witnessed on almost every street. The solid construction and over-sized lots provide the ideal combination to put down new long-term roots for many families.
Due to its propensity towards bungalows and access to Country Club Golf Course, Riverside has always appealed to older generations, however younger families are the buyers of choice in today's market. The two major attractions are the immediate proximity to excellent primary schools and of course, the park itself. A short stroll across the footbridge connects the residential neighbourhood to the seemingly endless green-space and activity areas of Guelph's signature family park.
From an investment perspective, Riverside Park receives a resounding A+ rating in our books. Inventory is always low and properties refuse to stick around for indecisive buyers. The love/hate relationship our market has with the concept of holding back offers to purchase, seems to come into play on almost every property in the neighbourhood. A highly recommended practice to get your family into Riverside Park is to employ an agent who can gain you the required edge.
All of this adds up to an absolute paradise location and investment for any purchaser, and more importantly, a fantastic place to call home.
MEDIAN
Sale Price
Detached

$945,137
Semi-Detached

N/A
Town/Link

$628,000
Condo

$475,000
Annual:
New Inventory & Sold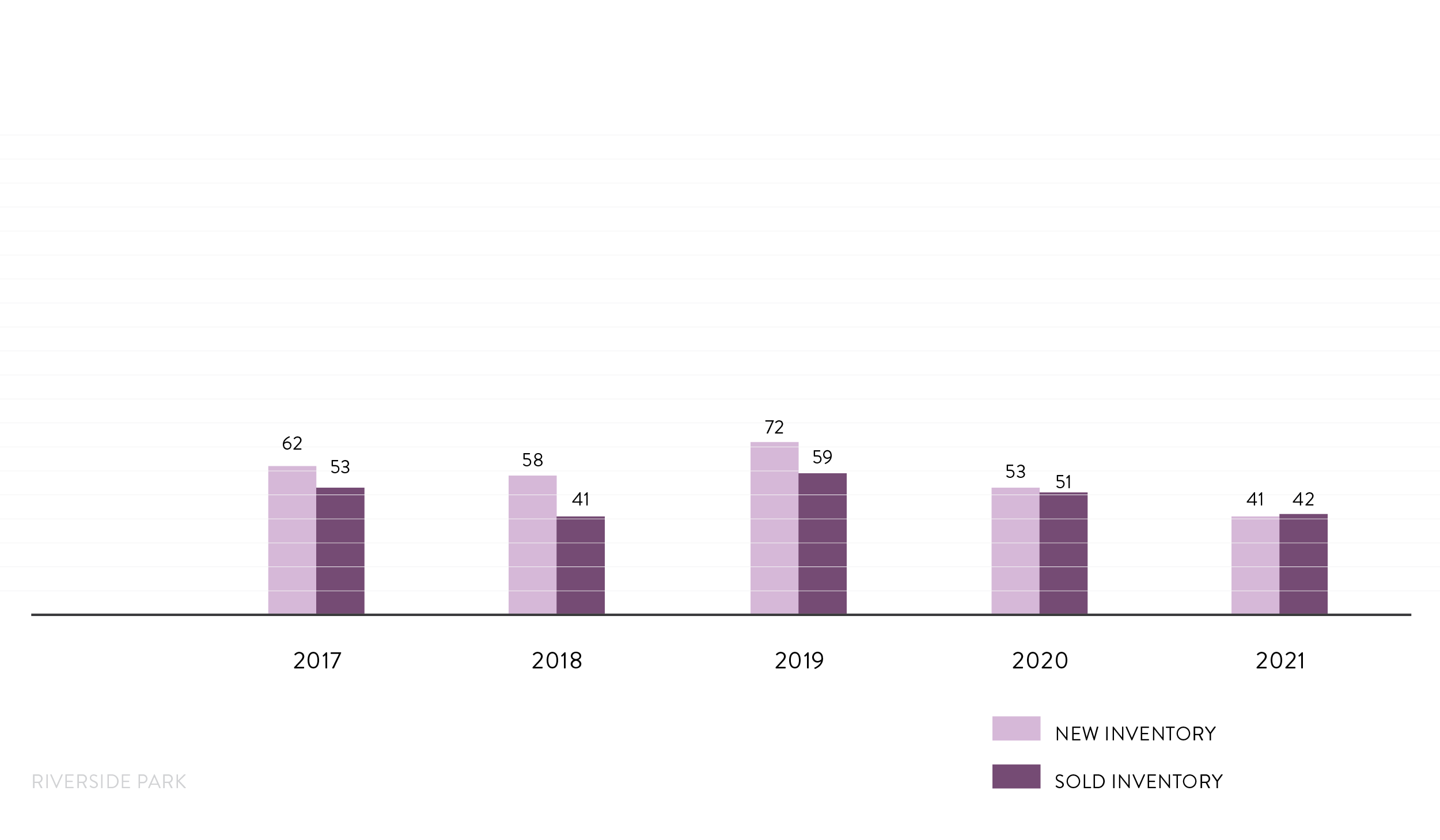 Median Days On Market

8
Total New Listings

41
Low Sale Price

$370,000
High Sale Price

$1,502,000
Trending:
Median Detached Sale Price