Walking Score

47
Transit Score

37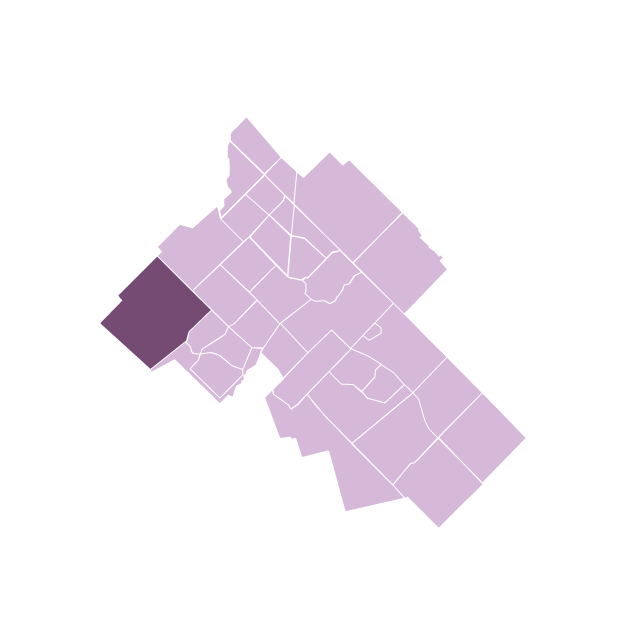 West End is all about the diversity in housing. Whether your search includes a smaller newly constructed entry-level townhome or a large family home on a mature lot, you will find the perfect fit in the neighbourhood. An abundance of services are all within walking distance and your daily needs are all within a very short drive. It can be easily claimed that West End has the greatest access to an array of family amenities and services in the city. More and more families continue to circle this part of the city as the most convenient and practical area in Guelph in which to live.
The everyday services in West End are truly remarkable. The grocery shopping is truly the envy of the majority of the city. So much so that many families travel from the far side of town just to shop at the West End Zehrs and the newly opened and much anticipated Costco. When it comes to additional services like recreation facilities, West End continues to shine. The West End Recreation Centre is the premier multi-use facility in the city with multiple ice rinks, beautiful aquatic area and the always popular library facility.
The detached housing options range from frequently available, inexpensively attached condos all the way up to exclusive estate homes. Construction hasn't really stalled much since the residential development of West End began in earnest in the 1970's. New housing subdivisions continue to push the boundary of the city westward and this trend isn't likely to subside anytime soon. In the resale market, core unique neighbourhoods like the Sugarbush see very little turnover and homes that do become available rarely stick around on the public market for long.
The newer recreation and shopping facilities expand on what has long been the largest draw for families to West End - the schools. Well-researched purchasers know that the neighbourhood schools are consistently well-rated and often, are seeking for a home on particular streets which will provide a short walk to these popular educational facilities. The local parks provide ideal recreation and green spaces for children of all ages.
The home values in West End have continued to move upwards for the past several decades, however always staying within reach of today's families. A few of the newer construction projects have pushed median prices, however, an abundance of affordable housing options still exist. Whether you seek a long-term family-based purchase or an entry point into home ownership, West End has readily available opportunities.
From year to year, West End truly is a neighbourhood that is continuing to redefine itself.
MEDIAN
Sale Price
Detached

$930,000
Semi-Detached

$700,000
Town/Link

$637,500
Condo

N/A
Annual:
New Inventory & Sold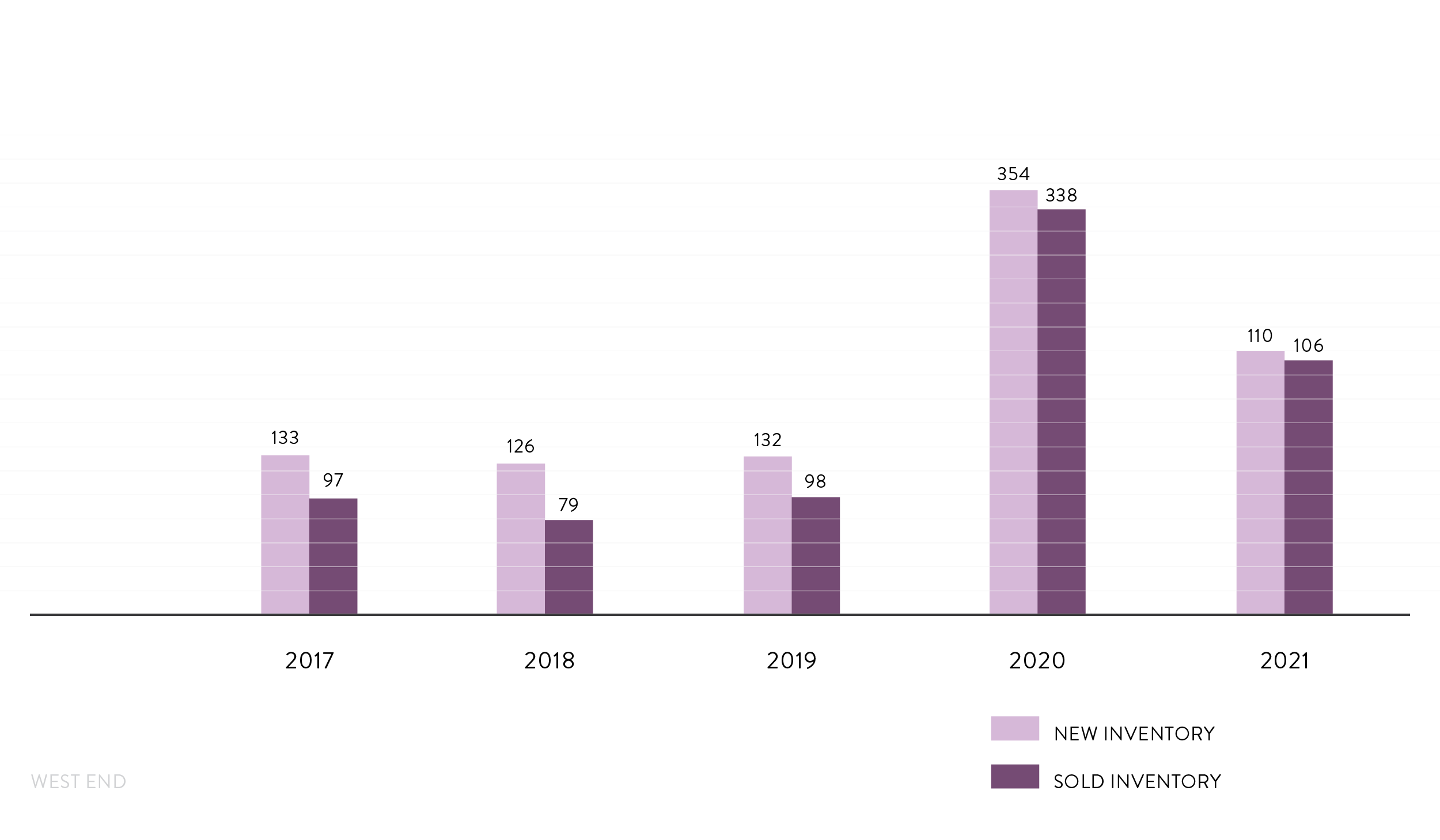 Median Days On Market

6
Total New Listings

110
Low Sale Price

$470,000
High Sale Price

$1,350,000
Trending:
Median Detached Sale Price