Walking Score

0
Transit Score

0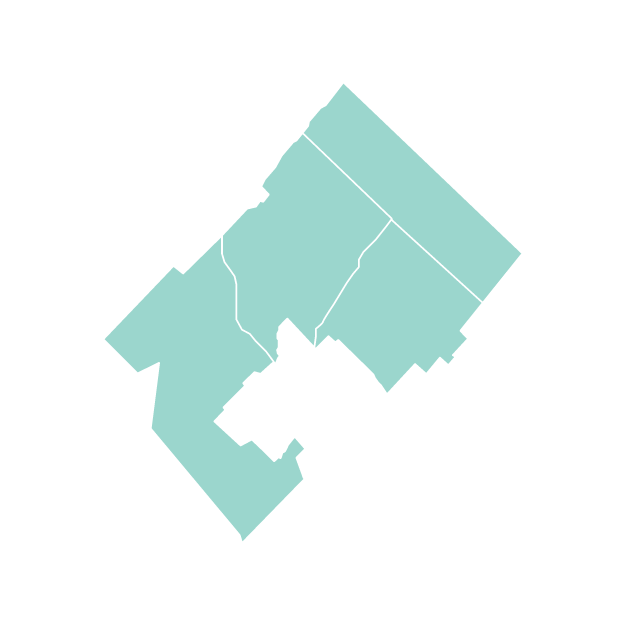 Just outside the city of Guelph, to the north, lies the rural setting of Guelph Eramosa. This pastoral area extends from the edge of Guelph on Speedvale Avenue to just below Fergus, encompassing the Villages of Rockwood and hamlets of Ennotville, Marden and Ariss.
Within this country setting, you'll find great diversity in neighbourhoods, houses and lifestyles. Just a short drive from Guelph, you can find enclaves of large estate homes on 1 to 2 acre lots, small hobby farms, converted stone school houses, and century homes on smaller acreage. You'll also find large custom built bungalows set amongst the scenic farms, hamlets with a convergence of dwellings ranging in age, size and architecture, equestrian centres and the large working farm that was once the basis of rural life.
Many rural areas have an abundance of small farm markets selling anything from eggs to seasonal produce, flowers, garden items to hand made syrups and jams. Roadside stands offer the best of local farmer wares and organically grown items for you and your family. The local villages and hamlets offer seasonal festivities like Christmas celebrations, parades and fireworks displays, which help to foster the sense of community within this peaceful rural setting.
Guelph Eramosa has many schooling options available to families. Most elect to send their children to the local country school via bus, but there are many other schools within an easy drive such as private, and those schools situated in the closer towns and villages. All schools are a mix of children living in the country, farms and surrounding areas adding to the diversity and cultural mix of the area.
This area is only an hours drive to Toronto Pearson International Airport which makes it a great place for those who don't mind a reasonable commute. 40 minutes to Milton and also a popular location for those working in the Kitchener or Waterloo areas, as it is within a 35 minute drive through beautiful Wellington Country.
Guelph Eramosa Township has a little something to offer anyone looking to escape the big city.
MEDIAN
Sale Price
Rural Residential

$1,125,000
Vacant Land

$605,000
Agricultural/Farm

$2,600,000
Annual:
New Inventory & Sold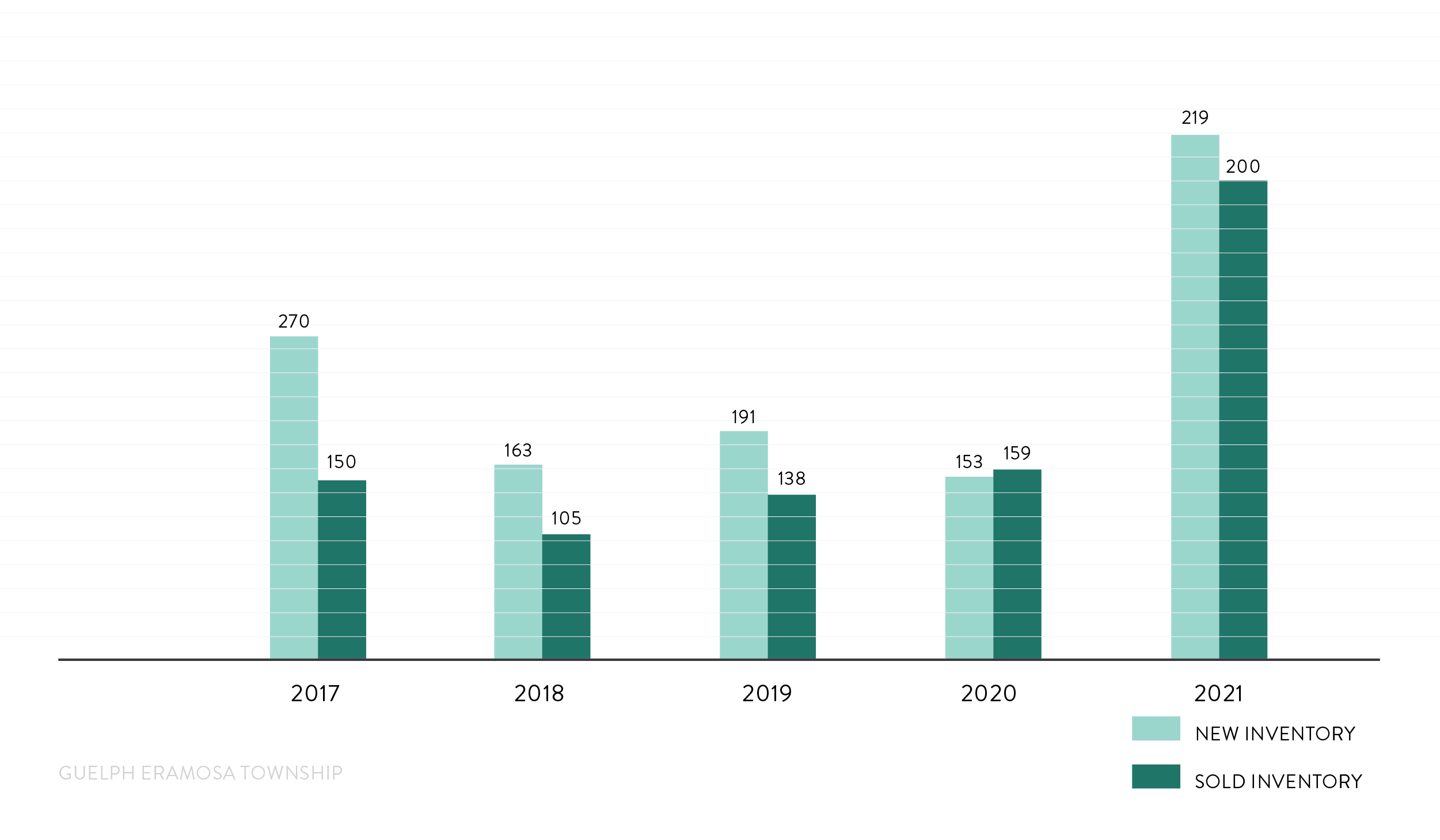 Median Days On Market

7
Total New Listings

219
Low Sale Price

$425,000
High Sale Price

$2,711,111
Trending:
Median Rural Residential Sale Price