Walking Score

65
Transit Score

52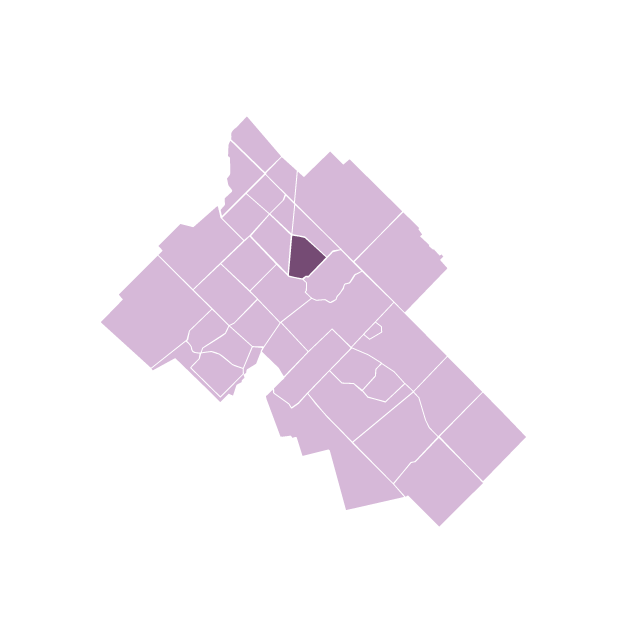 Cross one of the three bridges from downtown and discover some of the most unique and sought after city properties in historic St.George's Park. Character, charm and city views that can only be found in this exclusive mix of rambling estates and large hilltop lots. An easy downhill walk or bike ride provides an accessibility to the downtown core that is tough to match. With residential values that consistently head northward year after year, it's tough to find a safer investment bet in the city than St.George's Park.
The lot sizes and styles of St.George's Park range from multi-acre and heavily treed original estates in the core of the neighbourhood, to smaller post-war properties designed for a much higher density. The common meeting place is the park itself at the centre of the area complete with tennis and basketball courts, a playground, open fields and a popular outdoor skating rink in the winter months. No matter the time of year, residents of all ages flock to the beautiful open spaces lined by soaring century old trees.
The housing styles range from purpose-built smaller footprints to sprawling heritage homes in excess of 10,000 square feet. In recent years, the limited properties that have come to public market have seen an unparalleled interest. Renovations, additions and complete demolition and re-construction projects appear to be occurring on almost every street. Many of the custom homebuilders that we work closely with are continuously seeking redevelopment opportunities in the area. Behind the scenes we work with many purchasers to match them with a local builder and find the perfect spot in St.George's Park to build their dream home.
Serviced by two popular primary schools, a resurgence of younger and more affluent families are setting their sights on the neighbourhood like never before. Short walks to Guelph General Hospital and The Homewood provide an attractive place to raise a family for many physicians and facility employees. With river front properties, hilltop views, mature tree-lined streets and massive historically protected estates, the neighbourhood has, and should continue to be, a leader in the city for rising residential values.
The word is out, St.George's Park has become a safe haven for your housing investment dollars.
MEDIAN
Sale Price
Detached

$784,000
Semi-Detached

$642,500
Town/Link

$813,000
Condo

N/A
Annual:
New Inventory & Sold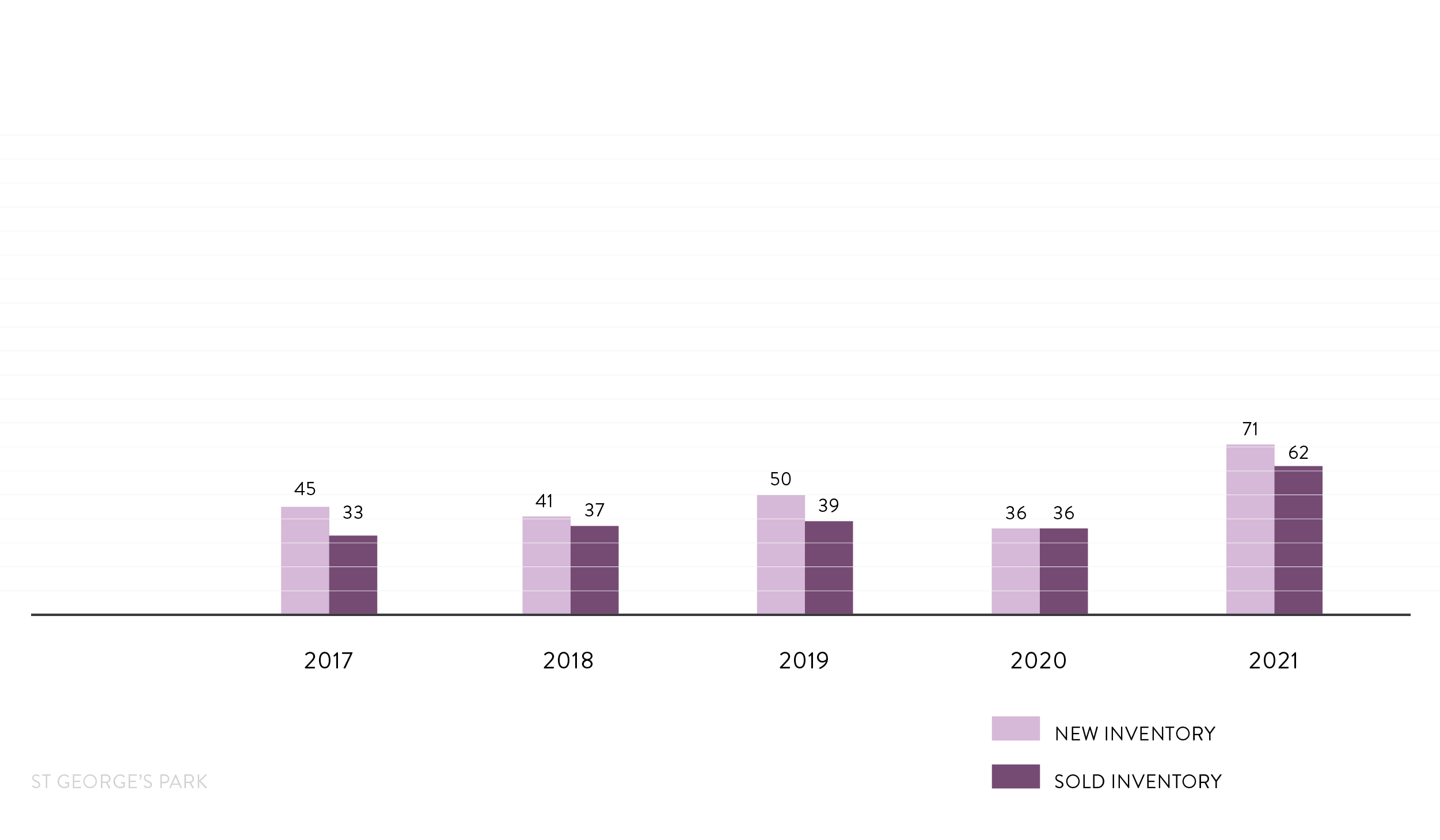 Median Days On Market

10
Total New Listings

71
Low Sale Price

$480,000
High Sale Price

$1,350,000
Trending:
Median Detached Sale Price