Walking Score

36
Transit Score

46
Located in the heart of southern Kitchener is Alpine Village, one of the smaller neighbourhoods in the city. Alpine Village offers residents a picturesque view of post-war suburban homes on tree-lined streets. With a nearby forest that hugs the homes in the area it provides a nice green space for the neighbourhood.
Alpine Village has a lot to offer. Conveniently located near the Laurentian Power Center and other shopping venues, it's easy to meet all your shopping needs without the added travel and hassle. For the outdoor enthusiasts, the neighbourhood is also just a short walk to McLennan Park, a former dump site that has been transformed into a mid-city mountain with views across the city. The park is home to a dog park, walking paths, skate park, splash pad, and more.
The neighbourhood is represented by The Alpine Village Community Association, who hold monthly meetings while working to enhance and promote the neighbourhood for its residents. The association aims to get the community involved by holding a variety of events such as a Food Drive and a "Best Decorated House" competition for Halloween.
Public School Students can look forward to attending Alpine Public School for JK-8 before moving onto Cameron Heights Collegiate Institute. Catholic students will attend Our Lady of Grace Catholic Elementary School prior to attending St. Mary's Catholic High School.
MEDIAN
Sale Price
Detached

$713,550
Semi-Detached

$605,500
Town/Link

$540,000
Condo

$562,000
Annual:
New Inventory & Sold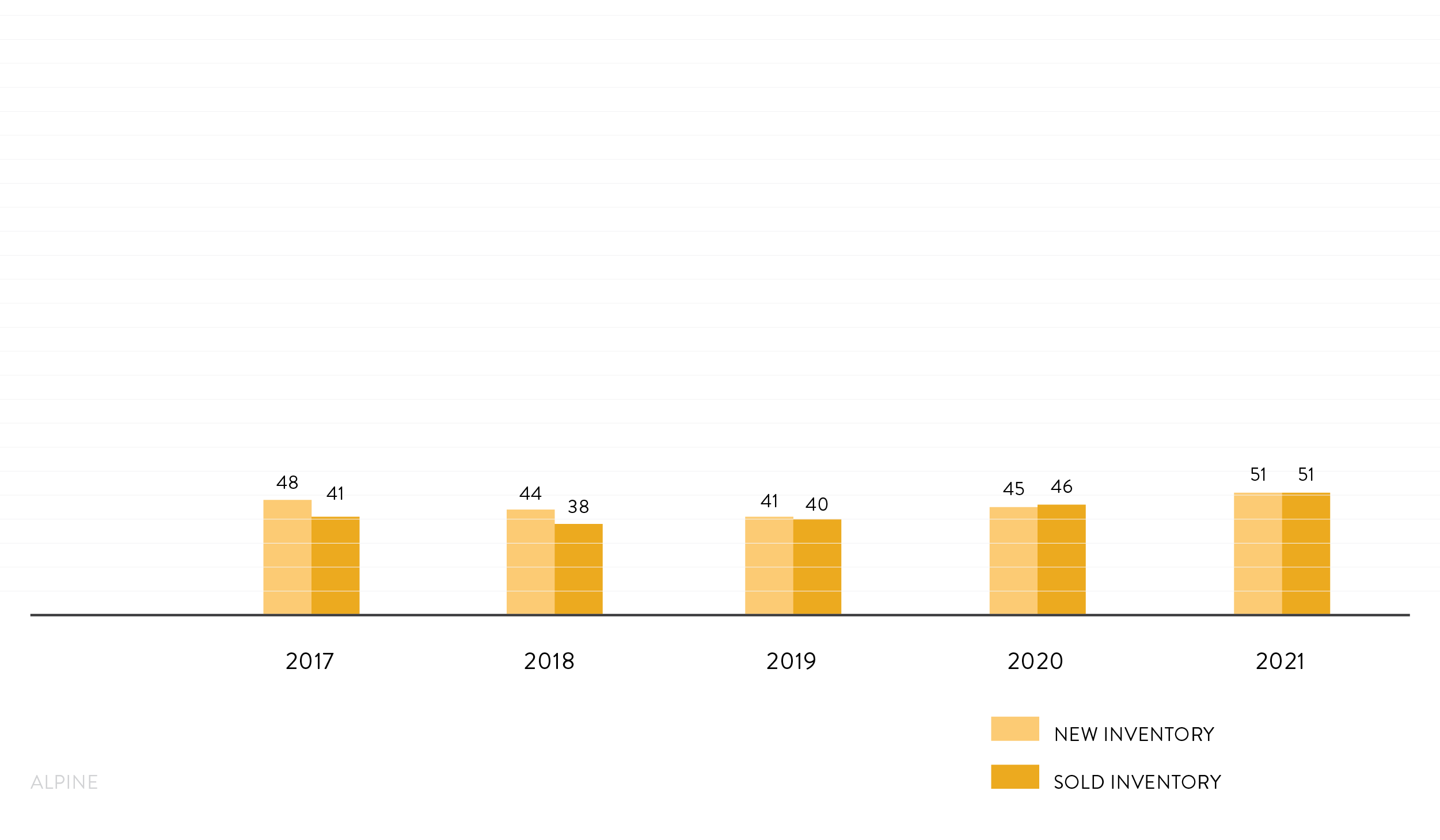 Median Days on Market

6
Total New Listings

51
Low Sale Price

$440,000
High Sale Price

$905,000
Trending:
Median Detached Sale Price