Walking Score

73
Transit Score

36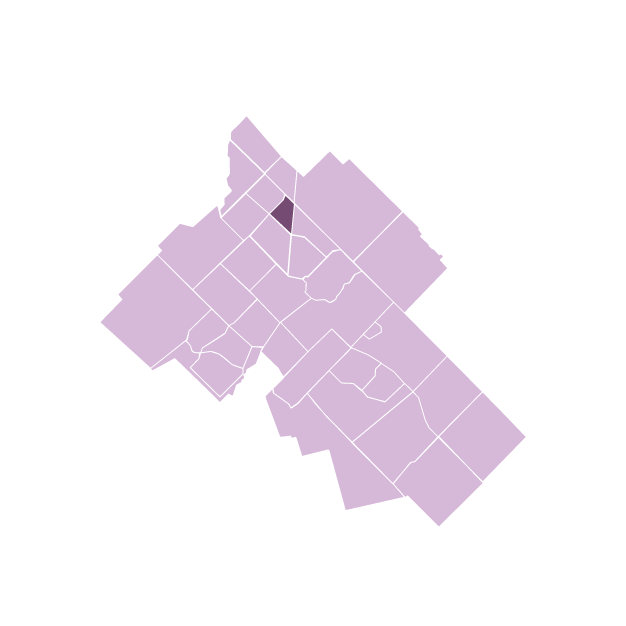 The Holy Rosary neighbourhood is consistently one of the largest draws in our city. Homes are very rare to find in the resale market, and the days on market are often in the single digits. Stately homes on estate sized lots, coupled with family-oriented urban planning, provides the ideal area to raise a family. The streets are friendly and the schools and parks are walkable; it's no small wonder that year after year, the neighbourhood is in such high demand.
Every residential home in the neighbourhood is detached and designed for spacious family living. Construction began in the 1950's, but the neighbourhood really began to take more of its current form in the 1980's and 1990's. Originally comprised of smaller bungalow and split-level homes, the latter part of the 20th century gave way to larger custom built two-storey footprints for well-heeled Guelph families.
Although many of the interiors are still in their original state, younger families are climbing over each other to purchase in the area and sink their teeth into the now required renovations. Eclectic and unique exteriors not seen in consistency elsewhere in the city, provide a feeling of true estate living. Double-car garages, long driveways, big backyards and pools are commonplace and all major reasons to consider a relocation into Holy Rosary.
Like every properly planned family subdivision, there are two primary schools at the heart of the neighbourhood. L'Ecole Edward Johnson is a sought after French immersion school providing a home for students from kindergarten to grade 6. Just a few short blocks away is the always popular and well-rated Holy Rosary Catholic Primary School. Just a little further afield is Waverley Drive Public and of course JF Ross Secondary, both within an easy travelling distance from the neighbourhood.
With a regular shortage of inventory, house values in the area continue to rise, regardless of the season. When it comes to a long term investment, it's difficult to find many negative arguments against the Holy Rosary neighbourhood. As city lots continue to get smaller, more and more families are electing to return to these mature core lots and exclusive homes.
If the game plan is to find some space both in and outside for your family to enjoy, you won't find a much better bet than the Holy Rosary neighbourhood.
MEDIAN
Sale Price
Detached

$725,000
Semi-Detached

N/A
Town/Link

N/A
Condo

N/A
Annual:
New Inventory & Sold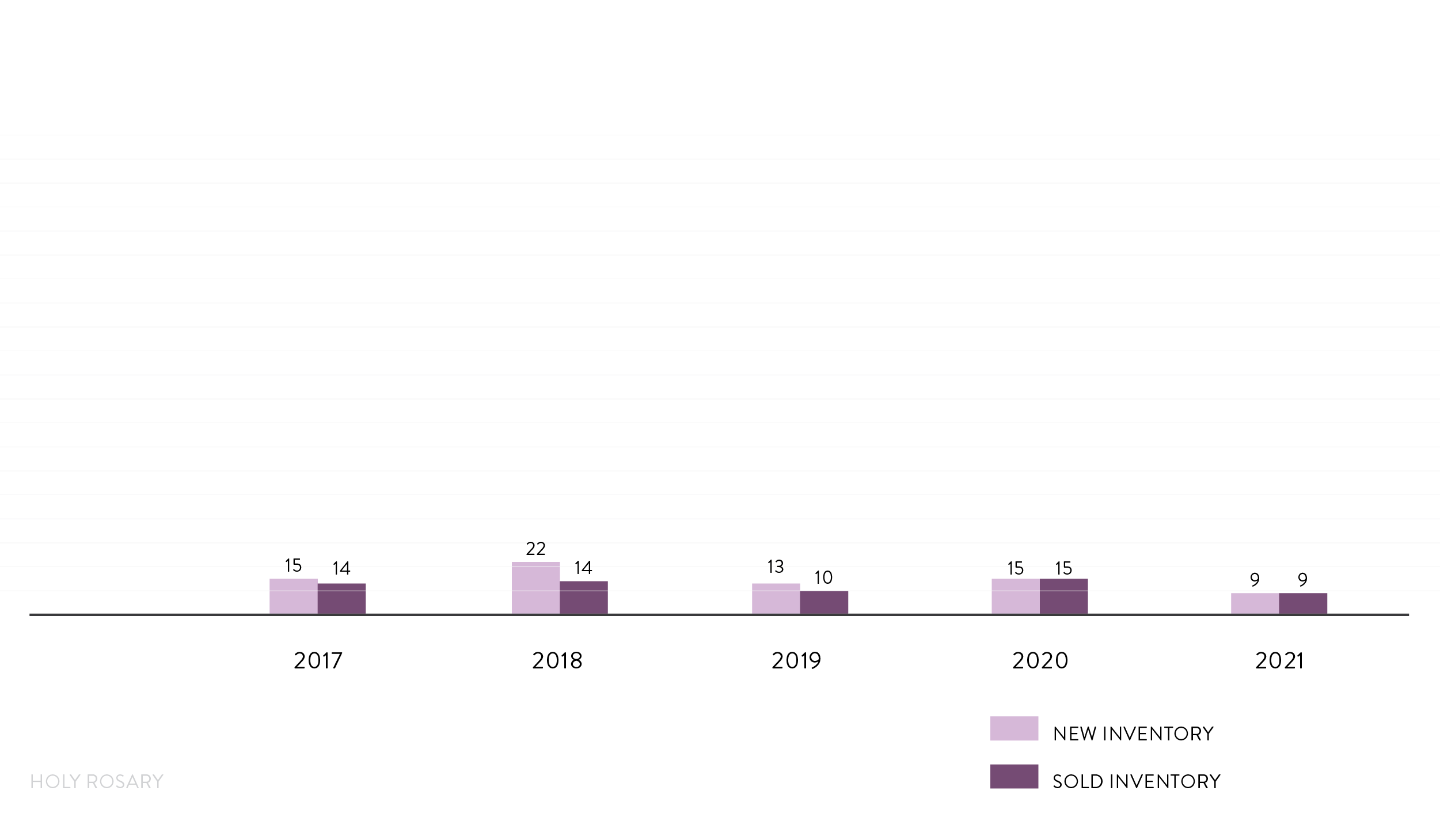 Median Days On Market

5
Total New Listings

9
Low Sale Price

$627,900
High Sale Price

$1,440,000
Trending:
Median Detached Sale Price