Walking Score

72
Transit Score

57
Eastward is an older, but much-loved neighbourhood in the city of Kitchener not too far from the downtown core. This neighbourhood has changed a lot in the past decade, with lots of young families moving in. Homes in the area tend to be nearly 100 years old, but there are some 50-60s era bungalows on the eastern edge of this neighbourhood. This neighbourhood offers residents an old-world charm, with smaller lots to maintain the intimacy of the neighbourhood.
The most notable feature in this neighbourhood would have to be the Kitchener Auditorium, home of the Kitchener Rangers and a variety of entertainment events. The neighbourhood is also an easy walk to downtown Kitchener where individuals can enjoy touring the Kitchener Farmers Market every Saturday throughout the year and Tuesdays through the Summer months. East Ward also offers easy access to the expressway.
Public school students of East Ward will attend Sheppard Public School for grades JK-6 before moving on to Courtland Avenue Public School for grades 7 and 8. High school students can look forward to attending either Cameron Heights Collegiate Institute or Eastwood Collegiate Institute. Catholic school student will attend St. Anne Catholic Elementary School for grades JK-8 before moving on to attend St. Mary's Catholic Secondary School for their high school education.
MEDIAN
Sale Price
Detached

$725,000
Semi-Detached

$577,500
Town/Link

$620,000
Condo

$390,000
Annual:
New Inventory & Sold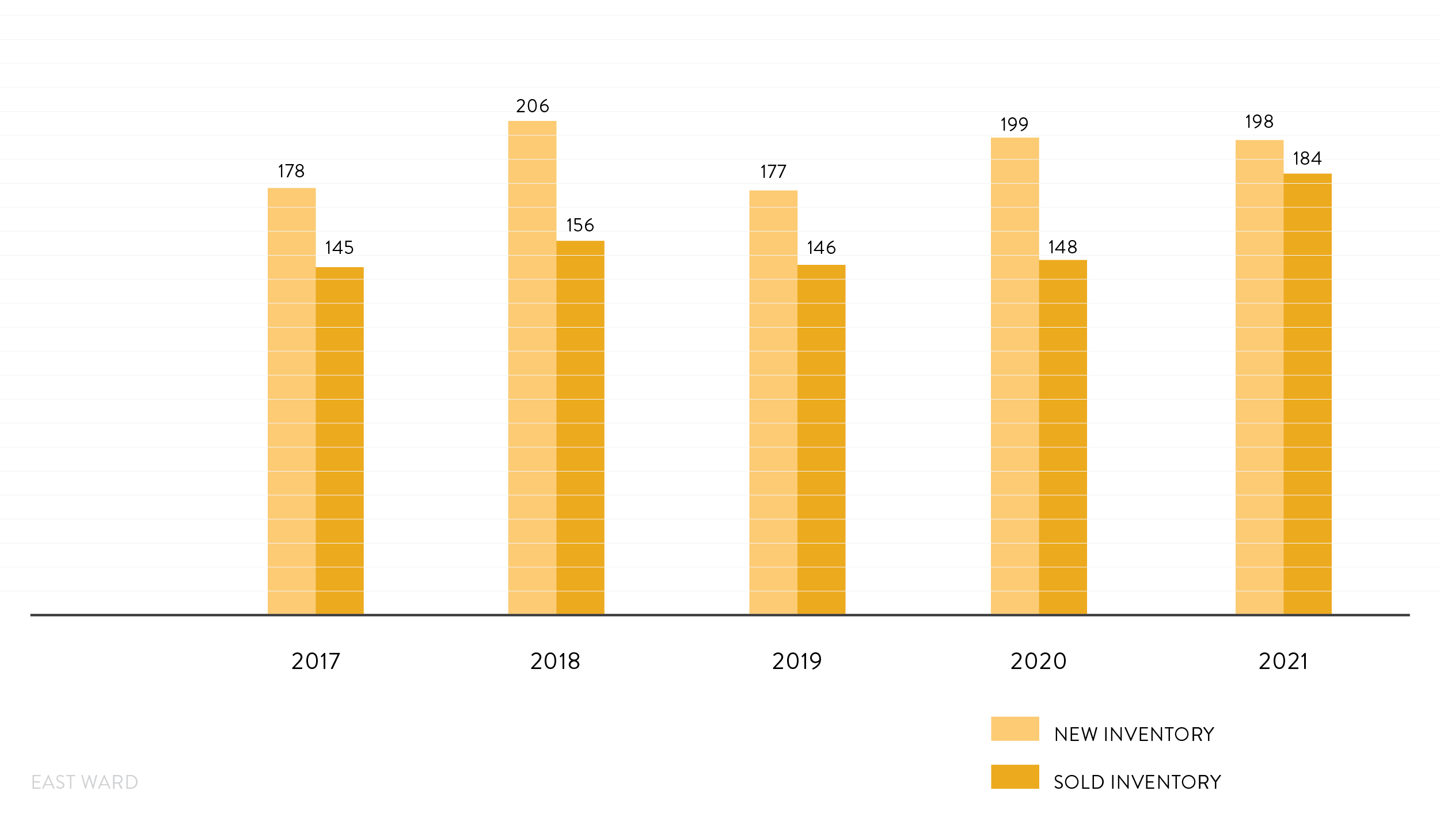 Median Days on Market

7
Total New Listings

198
Low Sale Price

$270,000
High Sale Price

$1,480,000
Trending:
Median Detached Sale Price