Walking Score

69
Transit Score

41
Located between Grand River North, Stanley Park, and Stanley Park Conservation Area is the small neighbourhood of Heritage Park. Quiet, well-maintained streets and yards are the first thing you will notice in this area. Homes in Heritage Park were constructed between the 1960s to the 1980s and provide plenty of character and charm to the neighbourhood.
Residents of Heritage Park are conveniently located near the many amenities found on Victoria Street. Those amenities include shopping, restaurants, entertainment and more. All the while, just at the southern end of Heritage Park is Stanley Park Mall; which provides residents with access to big box stores, retail shops, and restaurants.
Stanley Park Conservation Area is a perfect locale for nature lovers to enjoy; with bird feeders distributed along the trail, guests to the area are encouraged to bring a handful of seed along to ensure the birds in the area are well fed.
Public school students in the area can expect to attend Crestview Public School for grades JK-6 before attending Stanley Park Public School for grades 7 and 8. Finally, those students can complete their high school education while attending Grand River Collegiate Institute. Catholic school students of Heritage Park will attend Canadian Martyrs Catholic Elementary School for JK-8 before continuing their education at St. Mary's Catholic Secondary School.
MEDIAN
Sale Price
Detached

$785,000
Semi-Detached

$617,777
Town/Link

$440,200
Condo

$367,500
Annual:
New Inventory & Sold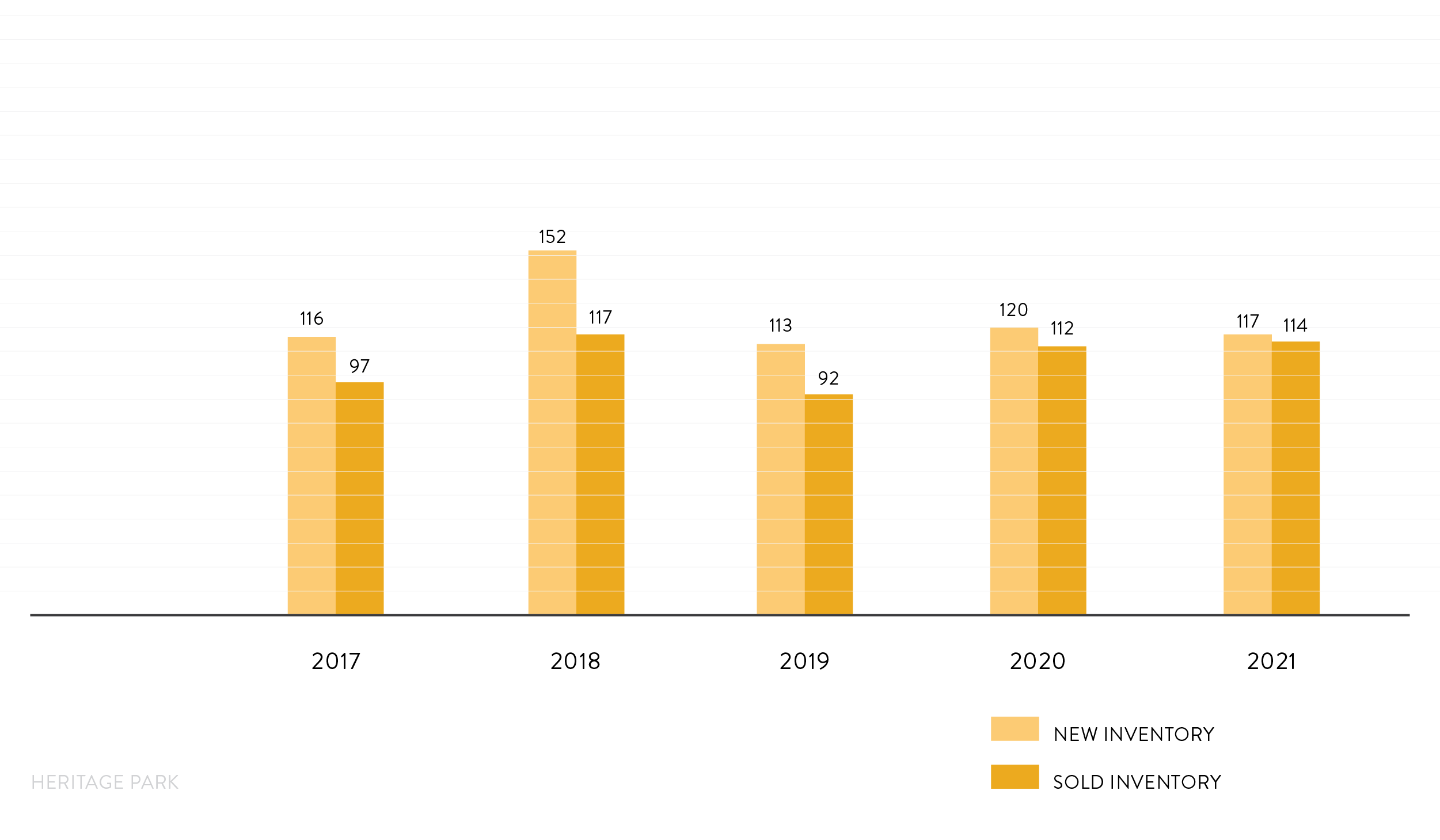 Median Days on Market

7
Total New Listings

117
Low Sale Price

$307,000
High Sale Price

$1,051,000
Trending:
Median Detached Sale Price